Our Services
> On-Site Service
> Database Programming
> Telephone or Online Tech Support
> Training
> Virus Removal
> Data Recovery
> Laptop and Desktop Repair
> Printer Repair
> And more. Call to ask.


On-Site Service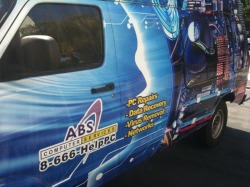 We can take care of all your computers and peripherals on an "as-needed" or yearly contract basis. Our clients value the staff time saved by having ABS worry about keeping the systems up and running smoothly. (hardware and software).
---
PC Repairs & Data Recovery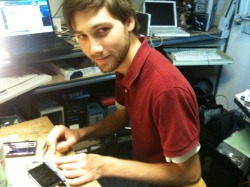 We can fix your hardware or software when you are having problems. We offer on-site repairs and software maintenace. We can upgrade your existing systems and get them to a workable level at a lower cost than purchasing new equipment.
---
Virus and Spyware Removal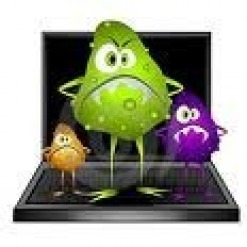 We will completely remove all viruses and spyware from your computer and install FREE antivirus and antispyware software to keep you safe.
---
Try Our Full System Cleanup
We will:

1. Fix any bootup problems
2. Fix any software problems
3. Check for any hardware problems
4. Remove Viruses
5. Remove Spyware
6. Install antivirus
7. Install antispyware
8. Remove temp files for all users
9. Setup system restore






10. Scandisk to fully check for and repair any file system corruption
11. Defragment hard drive to speed up system
12. Memory analysis - ensures no memory slowdowns
13. Select proper startup programs
14. Manage Explorer Add-Ons
15. All Windows Updates and Service Packs
16. Set Internet Properties to normal
17. Registry editing and cleanup
18. Includes full re-install if necessary



Try Our $24/Month Software Maintenance
> We keep your PC fast and virus free
> Covers all software problems
> Includes LogMeIn service, so we can fix most software problems without you having to bring your PC in.